In the realm of business-to-business (B2B) marketing, the power of influencers is increasingly being recognized as a game-changer. In the past, influencer marketing was often associated with the consumer market, but today, it has also carved out its place in B2B strategies. The trust, credibility, and expertise of industry influencers can significantly impact B2B decision-makers. 
In this article, we delve into the world of B2B influencer marketing, exploring how to identify and engage key industry influencers for an effective and successful campaign.
Understanding B2B Influencer Marketing
B2B influencer marketing involves partnering with industry thought leaders, experts, and key opinion leaders (KOLs) to promote products or services within the business context. These influencers possess substantial credibility and influence within their respective industries, often due to their expertise, insights, and successful track record. The goal is to leverage their authority to build trust, increase brand visibility, and enhance the overall marketing efforts of a B2B company.
In the B2B landscape, where purchase decisions are typically more complex and involve multiple stakeholders, influencer marketing plays a vital role in educating and engaging potential customers. By connecting with reputable influencers, businesses can tap into their audience base, which includes decision-makers, executives, and industry professionals, to influence their buying choices positively.
Differences between B2B and B2C Influencer Marketing
While B2B and B2C influencer marketing share common principles, there are essential distinctions in their execution:
Target Audience: B2B influencers focus on reaching professionals, executives, and decision-makers within specific industries. In contrast, B2C influencers target a broader consumer base.
Content Complexity

: B2B products and services are often complex and require more in-depth explanations. B2B influencer marketing emphasizes educational and informative content, whereas B2C influencer marketing may focus on entertainment and emotional appeal.

Sales Cycle

: The B2B sales cycle is typically longer and involves multiple touchpoints. B2B influencer marketing is integrated into various stages of the decision-making process to nurture relationships and drive conversions. On the other hand, B2C influencer marketing often emphasizes immediate conversions.

Metrics and KPIs

: B2B influencer marketing may prioritize metrics such as lead generation, lead quality, and customer lifetime value, while B2C influencer marketing might focus more on reach, engagement, and direct sales.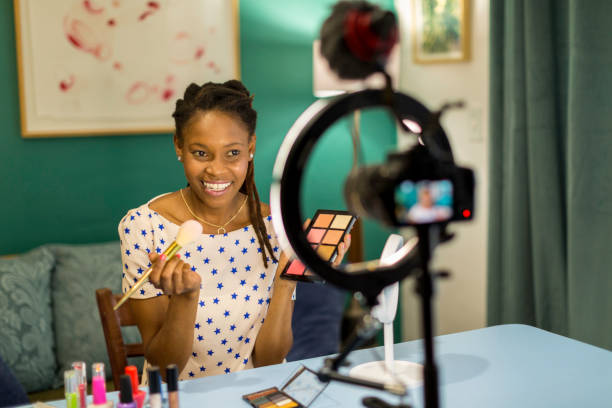 Benefits of Leveraging Influencers in B2B Marketing Strategies
Enhanced Credibility and Trust

: Partnering with respected influencers enhances a B2B company's credibility and reputation. Industry experts' endorsement lends authenticity to the brand's offerings and builds trust with potential clients.

Expanded Reach and Audience Engagement

: Influencers possess a dedicated and engaged audience. Collaborating with them allows B2B companies to extend their reach and gain exposure to new, relevant audiences.

Thought Leadership and Expertise:

Through influencers, B2B businesses can establish themselves as thought leaders in their industries. This association reinforces the brand's authority, elevating it above competitors.

Content Amplification

: B2B influencers can assist in amplifying the brand's content across various platforms. This boosts content visibility and drives organic traffic to the company's digital assets.

Effective Lead Generation

: Influencers can help generate high-quality leads. Their targeted audience base consists of potential clients, increasing the likelihood of attracting qualified leads for the business.

Long-Term Relationships

: Cultivating strong relationships with influencers can lead to long-term collaborations, ensuring consistent brand advocacy and support over time.
How To Identify Key Industry Influencers
Although, influencers possess the power to shape opinions, drive conversations, and boost your company's credibility within your niche. However, finding the right influencers can be a daunting task. Let's explore the process of identifying key industry influencers in the B2B space;
Define Your Target Audience

: Before seeking influencers, it's essential to understand your target audience. Identify the personas and decision-makers within your niche, and then look for influencers who resonate with these individuals.

Conduct Extensive Research

: Utilize social media platforms, industry forums, and publications to identify influential figures in your sector. Look for thought leaders, speakers at industry events, authors of relevant publications, and individuals with a strong online presence.

Analyze Content and Engagement

: Evaluate the quality and relevance of an influencer's content. Analyze their engagement metrics to determine the extent of their influence. High engagement and interactions with their audience are clear indicators of their impact.

Leverage Social Media Monitoring Tools:

Social media monitoring tools

provide real-time data on conversations, trends, and influential voices within your niche. Some popular tools include Hootsuite, Sprout Social, BuzzSumo, and Mention. 

Consider Reach and Network

: An influencer's reach extends beyond their social media following. Look for individuals who are part of extensive professional networks and associations or who have guest-written for influential publications.

Check Authenticity and Credibility

: Scrutinize an influencer's reputation within the industry. Assess their credibility, honesty, and willingness to align with brands that genuinely align with their values.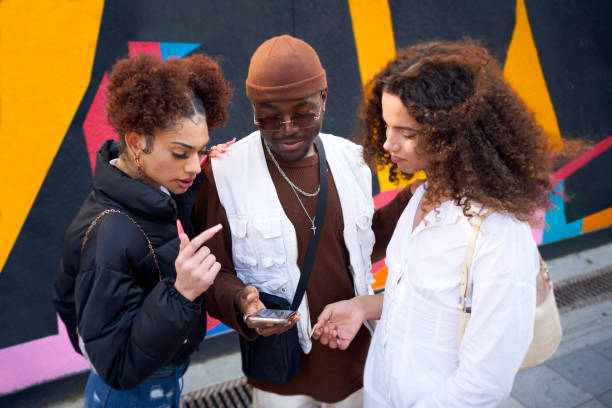 How To Engage with Influencers for B2B Campaigns
Unlike B2C influencer marketing, B2B campaigns focus on industry experts and thought leaders who can provide valuable insights and expertise to potential customers. Let's explore some strategies for initiating contact and nurturing relationships with key influencers;
Research and Identify

: Start by researching influencers who are active in your industry and have a substantial following. Look for thought leaders, industry experts, or professionals with relevant expertise. Tools like social media monitoring platforms and influencer databases can aid in identifying potential influencers.

Personalized Outreach

: Avoid generic mass emails when reaching out to influencers. Craft personalized messages highlighting why you admire their work, share common interests, and explain how collaboration can benefit both parties. Show genuine interest in their content and engage with it before making an ask.

Offer Value First

: Prioritize providing value to influencers before asking for anything in return. Share their content, comment on their posts, or invite them to participate in webinars or roundtable discussions. Building rapport and showcasing your brand as supportive and helpful can lay the groundwork for a successful partnership.

Co-Creation Opportunities

: Collaborate with influencers on content creation. Invite them to contribute to your blog, podcast, or webinar series. This approach helps create valuable content and strengthens the relationship by demonstrating a mutual commitment to knowledge sharing.

Long-Term Engagement

: B2B influencer marketing is most effective when viewed as a long-term strategy. Foster ongoing relationships with influencers, nurturing them beyond a single campaign. Long-term partnerships foster deeper connections and allow for more meaningful interactions with their audience.
Successful B2B Influencer Marketing Campaigns for Inspiration
Adobe and Marketing Influencers

: Adobe engaged with marketing influencers for its "

Adobe Insider

" campaign, where influencers provided insights and tips on using Adobe products effectively. This campaign showcased Adobe's products and positioned the brand as a go-to resource for marketing expertise.
SAP and Industry Experts

: SAP, a global software company, partnered with industry experts and influencers to host webinars and create content centered around digital transformation and emerging technologies. This collaboration strengthened SAP's position as a thought leader in enterprise software solutions.

Salesforce and Customer Success Stories

: Salesforce, a leading CRM provider, collaborated with industry influencers to share customer success stories and best practices. This campaign highlighted the real-world impact of Salesforce's solutions and built trust through authentic storytelling.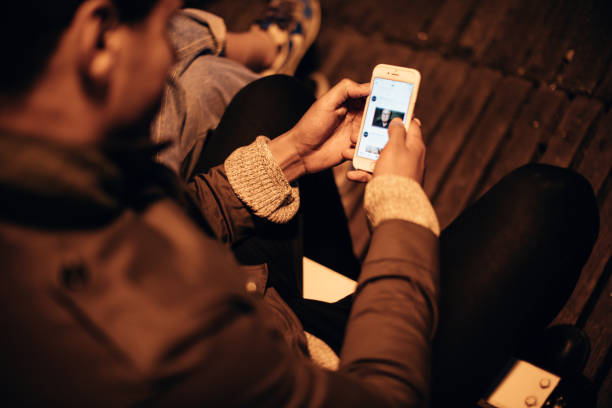 How To Create Win-Win Partnerships With Influencers
Collaborations between B2B brands and influencers have become a powerful tool to reach new audiences, build credibility, and drive business growth. These partnerships leverage the influence of individuals who have established trust and authority in specific industries, allowing brands to tap into their vast follower base. However, successful collaborations require more than just a transactional relationship; they rely on value exchange and mutual benefits that foster long-term partnerships.
A win-win partnership in the B2B realm involves the mutual exchange of value between a brand and an influencer. Each party must recognize the benefits they bring to the collaboration and acknowledge the advantages they receive in return. Brands gain access to the influencer's loyal and engaged audience, while influencers receive exposure to a new target market and the opportunity to align with a reputable brand. To ensure a successful value exchange, both parties must;
Clearly Define Objectives

: Begin by defining the objectives of the partnership. Whether it's increasing brand awareness, lead generation, or product promotion, a shared understanding of goals is crucial for aligning efforts and achieving success.

Identify the Right Influencer

: The key to a successful partnership lies in choosing the right influencer. Look for individuals whose expertise and audience align with your brand's values and target market. Authenticity is paramount in influencer marketing.

Offer Genuine Value

: Brands should provide influencers with real value, such as exclusive access to products or services, early previews, or financial compensation. In return, influencers should deliver authentic, engaging content that resonates with their audience.
Collaboration Opportunities for B2B Brands and Influencers
Guest Content Creation

: Collaborate with influencers to create guest content, such as blog posts, videos, or podcasts. This diversifies your content and exposes your brand to a broader audience.

Co-Hosted Webinars

: Webinars are powerful tools for educating and engaging prospects. Partner with an influencer who can provide valuable insights and co-host a webinar on a relevant industry topic. This shared expertise enhances the credibility of both parties.

Social Media Takeovers

: Allow an influencer to take over your brand's social media accounts for a day or a specific campaign. This injects fresh perspectives and attracts the influencer's followers to your brand.

Influencer Testimonials

: Request influencers to provide testimonials or case studies based on their experience with your products or services. These testimonials add credibility and authenticity to your brand.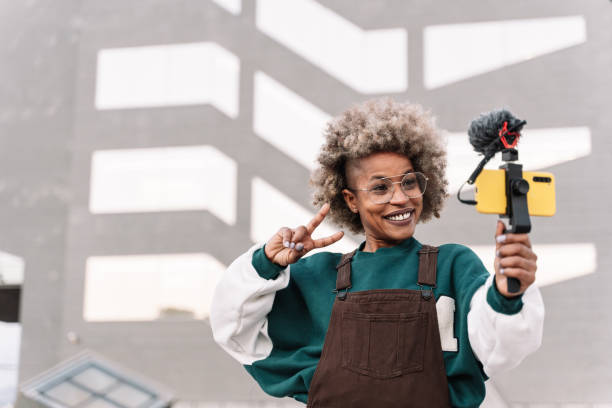 Important Metrics to Track B2B Influencer Marketing Success
To truly harness the potential of this approach, B2B companies need to measure its impact effectively. Let's delve into the essential metrics required to gauge the success of influencer marketing campaigns;
Reach and Engagement

: One of the fundamental metrics in B2B influencer marketing is the reach of the influencer's content. It involves tracking the number of views, impressions, and shares to assess how far the content has spread across the target audience. Additionally, monitoring engagement metrics, such as likes, comments, and click-through rates, provides insights into the content's resonance with the audience.

Lead Generation

: Influencer marketing can significantly impact lead generation efforts. Measuring the number of leads generated from influencer-driven campaigns can offer valuable insights into their effectiveness in driving potential customers to the sales funnel.

Brand Mentions and Sentiment Analysis

: Monitoring brand mentions across various social media platforms and conducting sentiment analysis enables businesses to gauge how their brand is being perceived in association with the influencer's content. Positive sentiment can contribute to enhanced brand perception and credibility.

Website Traffic

: Tracking website traffic originating from the influencer's posts or referral links provides a tangible way to measure the impact of influencer marketing on driving visitors to a B2B company's website.

Conversion Rate and ROI

: Ultimately, the success of influencer marketing lies in its ability to convert leads into paying customers. Calculating influencer campaigns' conversion rate and return on investment (ROI) helps assess their profitability and overall effectiveness.
Real-Life Examples of B2B Companies' Success through Influencer Marketing
Salesforce

: The cloud-based software company, Salesforce has excelled in B2B influencer marketing by collaborating with industry thought leaders and experts. By leveraging the reach and credibility of these influencers, Salesforce effectively increased brand awareness and established itself as a leader in the CRM space.

Adobe

: Adobe's influencer marketing campaigns have been praised for their creativity and innovation. By partnering with influential designers, marketers, and creative professionals, Adobe showcased its suite of creative tools, reaching new audiences and inspiring user-generated content.

HubSpot

: HubSpot, a leading inbound marketing and sales software platform, has consistently engaged in B2B influencer marketing. By collaborating with industry influencers to share valuable insights and educational content, HubSpot strengthened its authority and attracted a loyal following of marketers and business professionals.
Conclusion
Influencer marketing in the B2B space is not a fleeting trend but a powerful strategy that continues to shape business decisions. By identifying and engaging key industry influencers, B2B brands can tap into a vast pool of expertise, credibility, and trust that can enhance their market presence and drive business growth. Remember, successful influencer partnerships are built on mutual respect, genuine relationships, and the shared goal of providing value to your target audience. So, step into the world of B2B influencer marketing with a well-defined strategy and unleash the potential of industry experts to elevate your brand to new heights.