Social Media and Digital Marketing
WhirlSpot is a vibrant Digital Marketing Agency based in Nigeria. WhirlSpot deploys targeted campaigns for global brands and African startups expanding into African markets. Our digital agency focuses on precisely targeting your online audiences with impactful messages to hit your core marketing goals and increase your digital footprint.
Our digital solution enables you to deliver all marketing objectives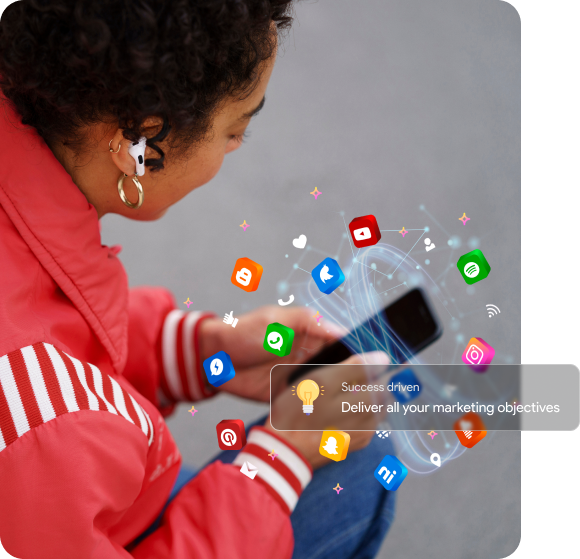 Why should you invest in sound social media and digital marketing?
As Africa's economy grows, digital marketing becomes a critical component for businesses seeking growth. With the massive demand for digital marketing, businesses and experts alike have a massive potential market to tap into. In fact, according to recent reports, the mobile app market in Africa has experienced an overall increase of 41% from H1 2020 to H1 2021.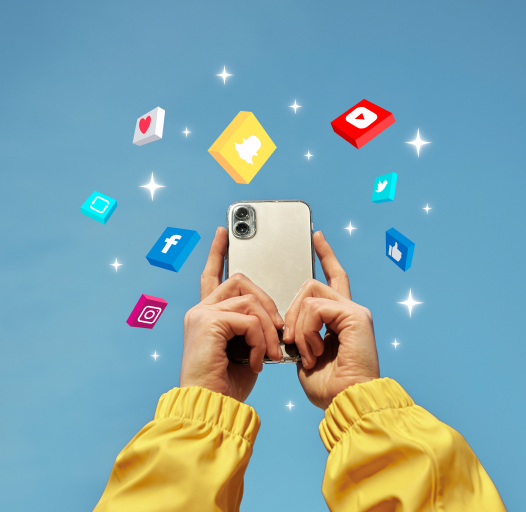 Nigeria, in particular, has witnessed impressive growth with approximately 104 million active internet users and approximately 43 million social network users. And with these figures projected to continue growing, it's clear that digital and social media marketing must form a key part of any growth-focused business's marketing strategy in Africa. At WhirlSpot, we understand the importance of effective digital marketing. Whether you have a budget of $1,000 per month or $50,000 per month, our digital experts have the tools and expertise to improve your ad and campaign performance. So, if you're ready to tap into Africa's massive digital market, talk to us today.
Create digital campaigns that capture your audiences' attention
Let's create a brand that attracts target audiences to become satisfied customers or quality leads. Get started with the consultation process for FREE.
We help you drive growth and
increase your Digital footprints
You can trust that your communication needs will be met with professionalism and expertise.
Pay-per-click Advertising (PPC)
Maximize your ad spending with ads that target the right audience, and you only pay when they click on your ads
Utilizing organic and paid efforts to reach a larger target audience, and connect with them via social media
Growing the contact list of your segmented target audience groups and reaching them with promotional email messages
Increase your brand awareness and the engagement around your brand with visually appealing and interactive content
Web and User experience Design
Building an attractive website with user-friendly interfaces to guide easy usage and awareness of brands.
Analyze online activities, improve campaigns. Increase leads and website traffic.
The African market is waiting for you!
What's holding you back? Let's find out.
Can't find the answer you're looking for? Please chat to our friendly team.