Video marketing is no longer just an option for Businesses; it has become necessary. Video marketing has been effective for B2C businesses and can significantly impact B2B businesses. The Common and popular platforms for video marketing are YouTube, Facebook, Instagram, and TikTok. User engagement in these platforms is very high due to their interactive characteristics. 
Video marketing is an attractive and engaging format for content. It has good potential for reaching customers and is easily accessible to the audience. This article intends to discuss the importance of video marketing in B2B and exploiting the power of visual content.
What is Video Marketing?
As the name suggests, video marketing is creating content and converting it into video format for promotional purposes. Videos can engage visually and emotionally with its consumers. Companies usually exploit the engaging characteristic by creating highly informative, attractive, and relatable content for promoting their products or services.
The evolution of videos, such as dynamic videos for content, is helpful for companies to personalize or target their customers with promotional content.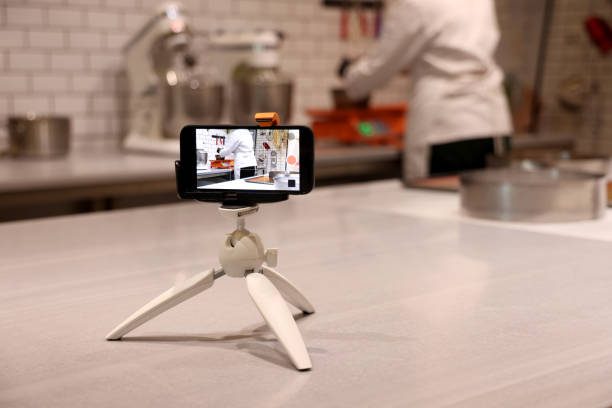 How Powerful is Video Marketing?
The vast majority of businesses use video marketing; in 2023, video marketing is used by 91% of businesses(Wyzowl). Companies use video marketing in their marketing strategy because they understand the potential benefits it can bring to their business, irrespective of their industry. Video content has engaging characteristics over other types of content. A video can make it easy for the audience to understand the marketing message. 
Video marketing has proven to significantly increase the success rate in measuring metrics. Video is a great medium to convey the message through stories and to make it memorable. It could display the actual reality of a product or service and educate and build credibility, which plays a vital role in the customer/client decision-making process.
Benefits of Video Marketing over others.
Video marketing can keep the audience engaged. Combining visuals and audio with a story creates an experience that captivates the audience and helps retain the marketing message. 

Videos have the potential to go viral, as people are ready to share good content, which helps in the organic reach of the video. The traffic of a video is essential as it plays a role in increasing conversion rates.

Improving the SEO performance of video marketing can play a crucial role. Videos with relevant keywords have the potential to drive traffic growth.

Video marketing can be in various forms, such as awareness videos, demos, and reviews. Being in different types of video content increases the personality of a brand or a company. It can also build credibility for a product or service that is offered. 

By exploiting the power or benefits of video marketing, companies can communicate their marketing message with good results.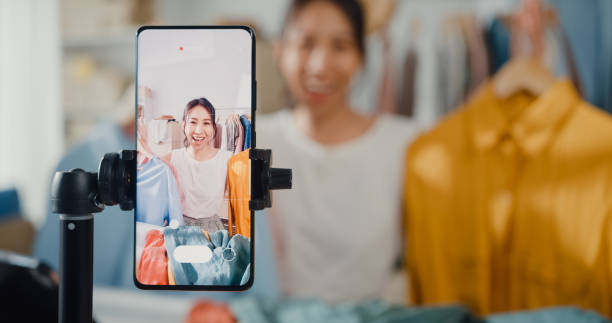 Types of Video Marketing for B2B.
Video marketing opens many opportunities to make a product or service aware to the customers. In the B2B sector, video marketing can be a prominent part of attracting new customers. Video marketing can be done with different types of video content; each style has a way of attracting customers.
1. Video Testimonials
Testimonial videos are similar to old-school word-of-mouth marketing. Some customers tend to trust and get references from others who have experienced or used a product or a service. The testimonial videos are proof to convince potential customers.
2. Product Demo Video.
Demo videos are among the best ways to market a product or service to customers and clients. It is also essential in the decision-making process of customers. Creating an attractive demo video by explaining and practically showing the reality of a product or service is the best way to build trust among the customers in the market.
3. Review of a Product or Service.
A review video is similar to a testimonial video. Review videos are set apart and become powerful for marketing when the review is done by experts in the same field as the product or service. The creators get a free service or a product for the study, or it can also be paid advertising. A creator usually charges an amount based on their experience and the number of audiences who follow them. A review video is a perfect strategy; the audience or followers of a creator can become a client or customers.
4. Commercials Video Marketing.
A video for commercial advertising is a traditional way to market a brand, product, or service. Commercial advertising can be expensive and uncommon among B2B companies, but it is still a proven way to increase customer awareness.
5. Social Media Marketing.
Social media allows uploading different types of video marketing—stories, reels/shorts, and video posts. Using them and marketing through a suitable social media video advertising will attract a new audience from the users of the chosen social media. Being regular on social media is also a great way to engage with the audience personally.
B2B Video Marketing vs. B2C Video Marketing
1. Target Audience
In B2B video marketing, the target audience is other businesses. The video content is created based on the needs and interests of a company, its employees, and its stakeholders. 
In B2C video marketing, the target audience is individual customers and also could be families. The particular customer and families' content is based on everyday consumer needs, desires, and emotions.
2. Marketing Video Content Tone
The video content for B2B is usually formal and professional, and the content is highly informative. The range includes benefits for the business and return on investment. The content is intense regarding a particular business field to convince potential clients.
The B2C video content is informal, entertaining, and emotional. B2C video marketing is usually created to create brand, product, or service awareness. The video is just about the attractive highlights of a particular product or a service. The content includes everyday lifestyle-related stories to make it engaging with the customers.
3. Duration of Marketing Video
A B2B marketing video is lengthy in time when compared to B2C. B2B video content requires a clear explanation of the promoted product or service and a few longer marketing videos.
The marketing videos for B2C are shorter, mainly under a minute. The B2C video content is created with attractive highlights and marketing messages of a product or service. B2C video marketing is focused on creating attraction over-explanation.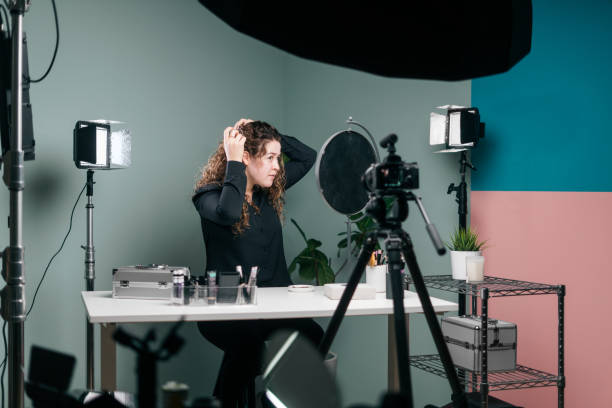 Trends in Video Marketing 
Understanding and trying to follow a trend in a marketing or business space is always better. Nowadays, following a trend is becoming essential in video marketing, as new trends pop out very often in this age of the internet. The trends in video marketing have evolved from television and commercial advertising to various forms. 
Video marketing using social media has become very popular among businesses to promote their products and services. Within social media, there are trending styles of creating promotional videos.
1. SEO video optimization
Search engine optimizing videos is in trend and also essential in video marketing. Video-based social media like YouTube is becoming a platform for finding answers and getting suggestions. Creating videos with appropriate SEO keywords in those social media will help level the ranking by its algorithm.
2. Short-duration videos.
Short-duration videos are the latest trend. All the famous and most used social media companies have adapted to the short video trend. Short videos have gained attraction and interest among social media users. Getting customers'/users' attention for a certain period has become more complicated than ever, as they tend to get bored quickly. 
Short videos are a way to capture their attention and promote a company, product, or service. The short video duration is within a minute; on average, it's 30-40 seconds. The content for video marketing should be created or modified to suit the range of short videos.
3. Customer/User-generated videos.
User-generated video content is a review video of their experience with a product or service. After social media's popularity, user-generated videos became more viewed by people in the market for a particular product or service. Before making their buying decisions, customers want to trust a brand or company; the user-generated video content will help to gain the trust of potential buyers or customers while or after they see the review video of other users.
4. Live stream for promotional purposes.
Going live on social media is getting positive reviews among customers. Live videos help to engage with customers personally through social media. Going to live on social media allows for interacting with customers and answering their queries in real time.
How To Get Started With Video Marketing
Video marketing can be started by hiring a third-party marketing agency, using a company's in-house marketing team, or individually. 

Anyone can start video marketing by following a set of checklists. The first step is to understand the market position of a company or brand. 

Define the goals of the company or brand in 6 months or a year. Check whether video marketing will help achieve your company or brand goals. 

Set an approximate budget for video marketing; they will handle the whole process, and the in-house team will do it individually. In that case, they have to set a target audience, write content, choose a platform to publish, decide the type of video to create, and measure its performance after publication.
Conclusion
Video marketing is an essential way of marketing, and companies who avoid it are taking advantage of many potential customers or leads. The power of video marketing should be exploited appropriately by companies who want to promote their product or service. Video marketing for B2B companies is very effective in generating leads. The importance and benefits of video marketing play a vital role in a business. Overall, the power of visual content dominates other types of content in terms of marketing, depending on how well it is used.