In today's rapidly evolving business landscape, data-driven decision-making is more crucial than ever. For businesses to thrive, it's essential to have a solid grasp of their marketing efforts' effectiveness. This is where tracking key marketing metrics comes into play.
This article delves into the fundamental marketing metrics every business should track to measure performance, optimize strategies, and achieve sustainable growth.
What Are Marketing Metrics?
Marketing metrics are quantifiable data points used to measure the performance of marketing campaigns and initiatives. They help marketers evaluate the impact of their strategies, track progress, and assess the return on investment (ROI) of their marketing efforts. These metrics provide objective insights that enable marketers to make data-driven decisions and refine their strategies for better results.
Importance of Marketing Metrics
Performance Evaluation

: Metrics clearly show how well a marketing campaign is performing. They help answer critical questions such as: Are we reaching our target audience? Is our message resonating with them? Are we achieving our desired goals?

Resource Allocation

: Metrics guide resource allocation by highlighting which campaigns or channels are generating the most value. This ensures that resources are allocated efficiently to the most effective strategies, leading to better ROI.

Continuous Improvement

: Marketing metrics facilitate continuous improvement by identifying areas for enhancement. Marketers can adjust and experiment with new approaches if a particular metric is not meeting the desired benchmarks.

Demonstrating ROI

: Metrics provide tangible evidence of the value that marketing brings to the organization. Marketers can demonstrate how their efforts contribute to revenue, customer acquisition, and brand growth.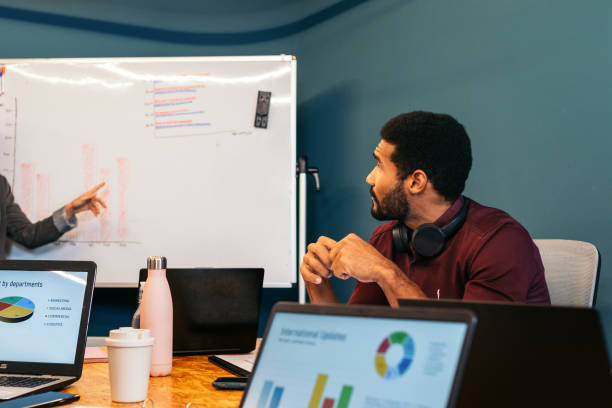 6 Key Marketing Metrics Every Business Should Track
Customer Acquisition Cost (CAC):
Definition: CAC is the cost incurred by a business to acquire a new customer.
Importance: Understanding CAC helps evaluate the efficiency of marketing campaigns and budget allocation.
Calculation: CAC = Total Marketing and Sales Costs / Number of New Customers Acquired
In a competitive marketplace, knowing how much it costs to bring in each new customer is essential. Customer Acquisition Cost (CAC) is a metric that reveals the resources needed to convert leads into paying customers. By calculating CAC, businesses can fine-tune their marketing strategies, ensuring they maximize their return on investment. This insight also aids in identifying which marketing channels or campaigns yield the most cost-effective results.
Return on Investment (ROI):
Definition: ROI measures the profitability of marketing campaigns relative to their costs.
Importance: ROI indicates whether marketing efforts generate positive returns and guide resource allocation.
Calculation: ROI = (Revenue – Cost of Marketing) / Cost of Marketing * 100
Return on Investment (ROI) is the ultimate gauge of marketing success. It quantifies the profitability of marketing campaigns by comparing the revenue generated against the cost invested. A positive ROI signifies that the marketing efforts generate more revenue than they cost, while a negative ROI prompts a reevaluation of the strategy. Monitoring ROI ensures that businesses allocate resources to initiatives that yield the highest returns, optimizing their marketing budget effectively.
Customer Lifetime Value (CLV):
Definition: CLV predicts the total value a customer will bring to a business over their entire relationship.
Importance: Focusing on CLV helps tailor marketing strategies for long-term customer relationships.
Calculation: CLV = Average Purchase Value × Average Purchase Frequency × Average Customer Lifespan
While customer acquisition is essential, nurturing existing customer relationships is equally crucial. Customer Lifetime Value (CLV) is a metric that assesses the long-term value of a customer. By calculating CLV, businesses gain insights into how much a customer will likely spend throughout their relationship with the company. This knowledge informs marketing strategies, encouraging businesses to invest in retaining high-CLV customers and enhancing overall customer satisfaction.
Definition: Conversion rate measures the percentage of website visitors who take a desired action (e.g., signing up or purchasing).
Importance: A higher conversion rate indicates effective website and campaign optimization.
Calculation: Conversion Rate = (Number of Conversions / Total Website Visitors) * 100
Conversion Rate is a pivotal metric that indicates the success of a website or campaign in persuading visitors to take action. A higher conversion rate suggests that the marketing message resonates with the audience, and the website's design facilitates user interaction. Businesses can use this metric to fine-tune their website layout, content, and calls to action, improving customer engagement and conversion rates.
Definition: Churn rate quantifies the rate at which customers stop using a product or service.
Importance: Monitoring churn helps understand customer retention and improve product/service quality.
Calculation: Churn Rate = (Number of Customers Lost during a Period / Total Number of Customers at the Start of the Period) * 100
Churn Rate is a critical metric for subscription-based businesses and those offering ongoing services. It measures the rate at which customers discontinue using a product or service. High churn rates can indicate dissatisfaction or a lack of engagement. By tracking churn rates, businesses can identify pain points and implement strategies to improve customer retention, ultimately fostering long-lasting customer relationships.
Click-Through Rate (CTR):
Definition: CTR measures the percentage of people who click on a specific link or ad after viewing it.
Importance: CTR reflects the effectiveness of ad copy, design, and placement.
Calculation: CTR = (Number of Clicks / Number of Impressions) * 100
Click-Through Rate (CTR) is an essential metric for assessing the performance of online advertisements and email campaigns. A higher CTR indicates that the ad's content and presentation are compelling enough to entice viewers to click through to the desired destination. Businesses can refine their messaging, design, and targeting strategies by analyzing CTR to improve campaign effectiveness and reach a broader audience.
Conclusion
:
Tracking key marketing metrics is the foundation of a successful marketing strategy. Businesses that clearly understand these metrics can make informed decisions, optimize their campaigns, and adapt to changing market dynamics. By regularly analyzing these metrics and adjusting strategies accordingly, businesses can drive growth, enhance customer relationships, and stay competitive in their industry. Remember, it's not just about collecting data but using it to gain valuable insights that drive tangible results.