Influencer marketing in Nigeria is fast becoming an integral part of marketing efforts and a popular medium for brands to interact and engage with their audiences meaningfully. The brands that will grow in the wake of the pandemic will be the ones that look to embrace new ideas and explore recent trends in the digital space. Influencer marketing has been on impressive growth momentum over the past few years—from $1.7 billion in 2016 to an expected $16.4 billion.
"According to research, spending on influencer campaigns could reach $10 billion by 2020, up from an estimated $6.3 billion in 2018. However, looking at global influencer marketing spend versus the growth of influencer marketing in Nigeria, 64.3% of 500 participants (including brand and agency representatives) surveyed for the influencer marketing report."
Adopting an influencer marketing plan also helps you introduce your brand to new audiences and gain a wider reach. More and more, too, we're seeing great uses of influencer marketing for social good. 
One of my favorite recent examples of how a brand can leverage influencers to appeal to its audience is the 100M donation challenge by Davido (A.K.A. O.B.O.), which went viral on Twitter. 
The multiple award-winning artist raised N200 million when he posted his ALAT account before his 29th birthday and asked industry friends to donate. Davido later announced plans to donate all funds raised to nationwide orphanages. Following the enormous impact, ATLAT by Wema Bank later announced the signing of Davido as Brand Ambassador for its digital bank, reinforcing its strategic repositioning efforts and youth-centric focus.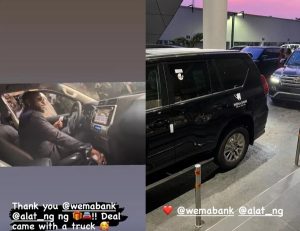 The bank's recent financial statement shows that its customer deposits increased by 9.3% to N879.82 billion from N804.87 billion recorded as of the beginning of 2021.
As this example shows, influencer marketing can take on different forms, and it's only getting more appreciated and widely accepted in Nigeria and Africa as the definition of "influencer" continues to expand. 
4 Types of Influencers by Follower Count
1. MEGA INFLUENCER 
A mega influencer is at the peak of influencer marketing; this involves someone who has amassed a high level of fame, followers, and a solid social media presence. A mega influencer can also be defined as someone "more famous than influential. Mega influencers and celebrities have more than 1 million followers. They aren't necessarily subject-matter experts, but they provide much reach in one hit". People in this category consist of most A-list celebrities who have garnered enough fame to reach a broader range of people.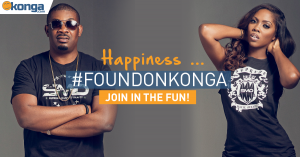 2. MACRO INFLUENCER 
A macro influencer has a solid social media presence consisting of a specific audience size, ranging from 100,000—to a million followers or more. Some people in this category are bloggers, social media stars, etc. 
3. MICRO INFLUENCER
These kinds of influencers are usually specific about a particular interest and can be very effective for driving marketing campaign goals due to their type of audience. Followers of micro-influencers can range from 1,000 to 100,000 followers. A micro-influencer can gather the interest of a group of people based on personal interests, values, train of thought, and so on. So, people in this category are dynamic to an extent; they have no restrictions whatsoever, as their following is based on how much they've built off their opinions and interests. 
4. NANO INFLUENCER 
Nano-influencers typically have the following reach 1,000-10,000 (one thousand to ten thousand) followers. There are unarguably the smallest of the pack, but they can also be the most essential when determined. As a result of their smaller audience, nano-influencers tend to have a more defined relationship with their followers while creating a haven for them with their consistent engagements. 
What to Consider before you Kick Off Your Influencer Marketing
1. Define your target audience 
The presence of a target audience indicates that they are a particular set of people who understand your brand and are willing to get involved. This is an opportunity for you to leverage this and understand their interests, demographic location, and the best platforms to reach them. All this helps in making the influencer journey an easier one for you. 
2. Create a budget 
Regarding influencer marketing, ensure you have enough budget to target or partner with the right influencers to help drive your campaign goals. No influencer wants to do free work except in a few cases where collaboration would serve both parties; still, a budget is essential. 
3. Get the right Influencers 
After the first step, you will understand that not all influencers are the same, and everyone has a particular style they add to make their audience understand their brand promotions. So, To reach the right influencers, study them, and find out how they suit your brand's style and goals. 
4. Timing is everything
.
A great example is CKay's "Love, Nwantiti," which became a viral hit on TikTok in 2021. Leveraging an influencer when rising to fame and taking off in the mainstream often leads to the most robust R.O.I.
5. Reach out to them
This is where the final step comes in. When you finally find the right influencer/influencers, reach out to them and explain your brand carefully, come to an agreement, and watch them deliver their side of the deal. Don't forget to keep to your part of the agreement, as this could ruin everything you've been building in one tweet/post. So be careful and diligent in all your doings. 
There are many reasons why Influencer Marketing in Nigeria is thriving right now, and this can be traced down to one word, "collaboration." It's adequate to say that "two heads are better than one." Asides from that, an influencer is more likely to be taken seriously than the actual owners or participants of a particular brand. This is because when an influencer gives a candid opinion on a specific product or a service, it is perceived as a more genuine testimonial.
As a result, a brand's reputation is strengthened while giving the public a candid opinion. For every new chapter, there's always a new era; let's see what influencer marketing holds for us in the long run. Influencer marketing will continue to grow as more businesses look to build awareness—and this will be an exciting space to watch in Nigeria throughout 2022.
Follow me on Twitter, check out our website, or contact our team here.