Every year usually has its defining moments which make it stand out, be it from the side of digital marketing trends, or technology likewise, the year 2020 has already seen its fair share of world-shifting events, from the fight to contain the deadly coronavirus pandemic to various natural disasters, social unrest, down to the shifts experienced in most industries, all designated 2020 as a true year of numerous histories. 
Essentially, 2020 has shown the resistance within us to fight during the most awful times. COVID-19 has dramatically impacted how we work, and businesses operate in this era; we have also seen more brands move online. 
As we move into the new year, our close observation of how consumers and brands are responding to these new realities has given us a deeper insight into the digital marketing trends that are working in this new normal and help marketing experts and businesses to identify the emerging opportunities they can tap into in 2021.
7 Digital Marketing Trends savvy marketers should embrace next year. 
Trend #1. More Content that Drives Engagement
Content that drives interaction should be an essential element of your marketing. Make every element of your marketing, the website, the social media channels, and other platforms as interactive as possible to drive value for your visitors and get them to engage and learn more about your brand. Examples of engaging content include quizzes, games, polls, interactive videos, surveys, and contests.
Trend #2. Value and Trust to Consumers
The impact of COVID-19 has led to a massive shift from face-to-face interaction to an increase in online communications. Online meetings and calls on WhatsApp, Facebook Messenger, and Zoom more than doubled as the virus spread. This will continue to change consumer behaviors long into the future. Hence, gaining consumer trust will be an ongoing trend in 2021. Consumers will pay more attention to how brands pivot quickly in these troubled times and reward businesses that align with their values and needs.
According to Deloitte's Global Marketing Trends report, "Consumers are 2.8 times more likely to continue purchasing from a brand after a data breach when brands are transparent in their intentions. Consumers want to see brands offer good value moving on. They want brands to provide quality products and solutions they can trust and safety for customers.
Another aspect of the Digital marketing trends that marketers need to watch for is Value-based marketing; this will help brands to project even more what value a product or service can provide rather than product features. This will also impact brand Messaging. Brand messaging moving on should be transparent and straightforward, and fulfilling those messages should be consistent and reliable. 
Trend #3. SEO remains relevant
One of the key digital marketing trends we should look out for is SEO. Search engine optimization (SEO) is a valuable method to attract your desired target audience or market to your website — if this is done right. Good SEO for your website remains essential to your marketing approach in connecting your brand with your customers or prospects. Long-form informative content can help you to achieve this.
According to SEMRUSH's State of Content Marketing Report, it shows articles of about 3,000-plus word count get more traffic and shares. This implies that when you create value-based and engaging content, you provide your audience with shareable information that helps them make more informed decisions about your brand and build trust. 
Marketing professionals should continue to deploy effective SEO strategies with good content to boost their brands' visibility. This process starts with effective keyword research born out of the pain points your customers are constantly searching for online via search engines. It is essential to understand your target audience's primary content needs truly, focus on key phrases they are looking for, and tailor your SEO content to those needs. 
Your content needs to add value to your target customers or target market. With recent changes in Google algorithms and some of the emerging trends in SEO, marketers have to think beyond essential SEO tips and techniques in order to stay ahead of the competition.
Trend #4. Use of Chatbots
According to research published on HubSpot, 82% of consumers today expect a quick response from brands on marketing or sales questions. However, for a good number of businesses, it is impossible to meet this kind of demand without having hundreds of customer support persons on the ground to answer these questions, leading to more operational costs. Many thanks to tech and machine learning advances, Chatbots solve this demand. Chatbots allow brands to have customer service inquiries answered 24/7y from anywhere. 
Chatbots are programmed and customized to respond to users and can reply differently to messages depending on the keywords the query contains. A recent article from Business Insider claims that 80% of companies will be using chatbots by 2020. Grand View Research also claims that 45% of users prefer chatbots as the primary mode of communication for questions regarding customer service.
Trend #5. Adblocker for Privacy Protection
With growing concern among online users on how their personally identifiable information(PII) is being used and with whom it is being shared, ad blockers are now a thing to protect online users' privacy.
In 2015, there were 198 million ad-blocker users globally, according to a report from  PageFair and Adobe's 2015 ad-blocker Report. 
With the increasing demand for Adblocker, should marketers be worried?
Yes! If you share intrusive advertising formats, such as;
Automatically playing video ads

Flashing Ads

Ads that hijack the screen
Ad blockers are not adopted because of dislike for Ads but due to the delivery method of these ads. Studies have shown that website visitors started adopting ad-blockers because of these reasons;
Viruses infected their device.

Increased awareness of ad-blockers technology.

Slow system performance due to advertising.
Marketers in 2021 need to focus on online content consumer behavior, as the report claims most users find these ad formats mentioned above intrusive and irrelevant. 
Trend #6. The Rise in Ephemeral Content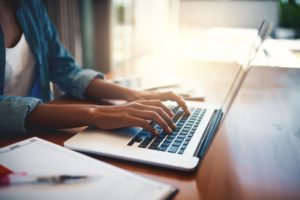 Embedsocial.com reports Instagram Stories has over 500 million users daily, with one-third ⅓ of the most viewed Instagram stories stemming from businesses. Before now, stories were available to Snapchat, Facebook, and Instagram users, but other tech companies have jumped on it with the recent one being Fleet from Twitter. LinkedIn also introduced stories to millions of its users, indicating that ephemeral content will become one of the largest content distributed globally.
Interestingly, stories have helped increase the time people spend on Instagram from 15 to more than 32 minutes a day. Asides from being 24-hour content, ephemeral content gives room for engagement between business owners and their customers, offering the opportunity to keep the customer closer, thereby building brand credibility.
Ephemeral content could be live video, image, text, poll, memes, etc. Businesses yet to tap into the opportunities brief content present need to do so now because 2021 is the year of ephemeral content.
Trend #7. Use of Brand Activism as a Digital Marketing Strategy.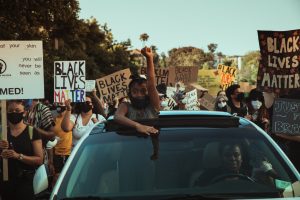 With over 1 billion internet users, businesses can't pretend to care; online information about brands that outrightly influence the buyer's decision is readily available online. Bearing this in mind, companies need to intentionally present their value to online lookers who are quick to form a judgment based on this.
2020 is the year consumers want to see their favorite brand stand for something worthwhile that is not going away anytime soon. A new consciousness has been awakened in consumers due to the pandemic and protests across different countries, spurring a rise in the demand for better governance and resistance against any form of oppression. 
As part of the insights for Digital marketing trends, Digital Marketing will no longer be about looking for a new client but a showcase of brand value to win online consumers' hearts further. Also, it won't be about that beautiful package around your product only, but the real value that touches on social issues that affect everyday people. Brand Activism will be the new oil, and brands do not have to wait for the people to protest to represent their interests; all they need to do is genuinely project their brand value using the campaign.
In 2021, the number of mobile phones internet users was projected at more than 280 million, giving rise to content forms that are susceptible to mobile devices. Also, value-based digital messaging will influence consumers' buying decisions, meaning it is the year when consumers will be looking for brands that align with their values, so any business looking to get the best out of 2021 must connect with consumer value.
At WhirlSpot Media, we always look for excellent marketing conversation because we believe the more you engage and communicate with your customers and prospects, the more likely they will need and value what you deliver. No work is more significant than this!
Let's start a great conversation >>> hello@whirlspotmedia.com