WorkPay, a leading HR-Tech company, seeks to announce its presence and generate traction across Nigeria's business community with a strategic market launch event that brings together business leaders, decision-makers, potential customers, and investors. WhirlSpot planned and organized a trend-setting and warm launch event for WorkPay's leading HR software solutions to engage and connect with the selected high-profile attendees to achieve these outcomes.
Product Launch, Event
Planning, Vendor Management
As a global leader in human resources tech for small and medium-sized businesses, WorkPay enters Africa with limited local market knowledge and seeks to deepen its African market penetration and address the technological challenges of implementing HR Tech in the region. Creating the needed awareness and brand engagement requires organizing a major and well-attended market launch event that makes the right and lasting impression on its target audience group.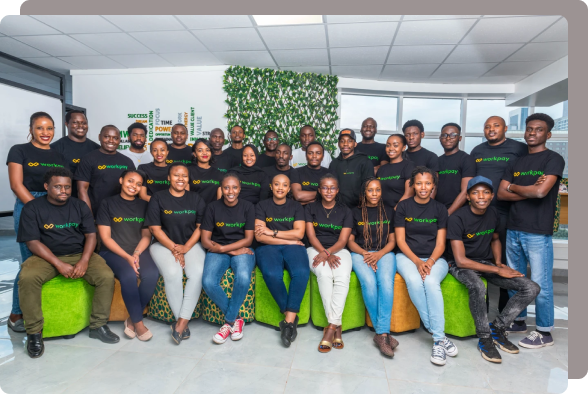 Building on its objective of making a significant impact with the launch, we developed a comprehensive strategy for the one-day launch event held in Nigeria's economic capital, Lagos. The event was meticulously planned to fulfill the attendees' desire for vibrant scenery and elegance and incorporate a friendly atmosphere and celebratory music, refreshments, photo booths, and branded items for attendees. The attendees were drawn from a prestigious list of business owners, HR professionals, consultants, and tech entrepreneurs. A networking session was included in the event agenda to allow WorkPay's team to engage attendees with brand HR solutions and discuss potential partnerships.
Community Building: The networking sessions facilitated connections between HR professionals, Industry players, Business owners, Investors, and the team. This helped create a close-knit community interested in advancing HR tech solutions in Nigeria.
Immersive Experience: Attendees appreciated the interactive experiences and the chance to converse directly with WorkPay's representatives. This resulted in a deeper understanding of the product and brand.
Market Penetration: The event played a pivotal role in WorkPay's' market penetration strategy and helped the brand establish a solid foothold in the new market.