A website is a gateway for most businesses in this digital world. A website can influence the first of a company. It has become a common practice to check for a company's website in a search engine when someone comes across a brand or company. An optimized website with the proper use of tools and strategies will have a great impact by driving more traffic, which means more potential clients for the business. 
A business needs to know how to use its website to its advantage and not just have a website with basic information and be left as it is. According to website user statistics, 57% of internet users do not wish to recommend a business with a poor website, and more than 80% of customers are unlikely to return to a website after a poor first impression. 
A well-optimized website requires a combination of some factors such as SEO, Copywriting, UX design, and Web Development. Investment in website optimization has the potential to drive a business positively. This article discusses the benefits of website optimization for a company by explaining some factors related to the B2B website. 
What Is Website Optimization?
Exploiting the full potential of a website resource is Website optimization. Website optimization is processed by improving the various factors of a website, such as design, speed, and user experience. Improving a website's ability helps drive the business by increasing search results and making conversions on the site. Some benefits of an effective website include the following;
Presence and First Impression
A good website gives the brand or company a presence in the market and helps establish the company or brand's value proposition online. The design and interactivity of the website can judge the customers or visitors to a website. The web design and its features are the windows to create a first impression on a company or a brand.
The first place customers visit to learn more about a brand or company is a website. The way the website has been built can create trust among the customers.
A company can post a notice through its website to the customers. Customers can also contact and communicate with customer service through the website.
A website can be an online marketplace for some companies. Having a virtual online store can be a new stream of income.
Scalability and Expansion
Being present in the search results gives a chance to be visible in the global market. A website can open new opportunities in the same or related industry.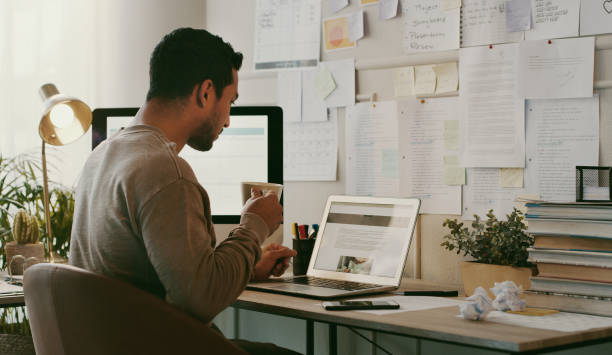 Key Factors Of Website Optimization.
Website Speed Optimization.
Speed optimization is about improving the loading speed of a website. The Loading speed of a website is important, and it is one of the factors for customers to bounce to a different website. It also helps to rank the website in search engines.
Website Optimization For Mobile.
A dynamic website is important; a website should be adaptable to all appropriate devices like mobile and tablets. Mobile users are huge and increasing rapidly, so having a flexible website has become essential. A mobile-optimized website has good potential to improve website engagement.
SEO Website Optimization.
Search engine optimization for a website is a process focused on improving the ranking of a website. Search engine optimization involves activities such as keyword research and content writing. The SEO optimization of a website helps to increase the website's traffic.
Website User Experience Optimization.
UX optimization concentrates on improving the overall interactive experience for a user. A good UX is essential for any website to retain the customers who visit the website for any purpose, and UX also influences the website's bounce rate. A website with good UX is usually less complex, easy to use, and has appropriate utilities. 
Website Security Optimization
The security optimization of a website is the least talked about; the security of a website should be noticed. It is important to protect the company's and users' data that the website could collect. Website security is key to gaining the trust of the users or customers.
Differentiating B2B & B2C Websites.
The difference between B2B and B2C can be learned from the nature of business itself. A product or service a company sells can determine the type of business. The approach for a B2B website is different from that of a B2C website.
Target Audience and content type.
The target audience for B2B is usually other companies or organizations. So, the website content is based on what type of information another company or organization might be looking for to do business with. The B2B websites are highly informational, and the company will add their achievements and their business statistics to the website. A B2B website includes almost all information related to the business, such as testimonials and reviews from other companies who are clients. 
Sometimes, a little transparency can attract other potential companies to do business with. The website might include revenue stats and information on existing and new projects. In this case, a potential client will be looking for educational and statistical information about the company and what they do to consider a B2B company. 
The target audience for B2C companies is often individuals. The website content is usually for creating awareness of the company's product and service. B2C websites include information about a product or service, such as its features and advantages over similar products or services. The B2C website can be personalized based on an individual's usage.
The sale cycles for B2B are over a more extended period. Closing a sale for a small company or business takes a little longer. The overall decision-making process requires a more extended period. So, the website is designed by focusing more on explaining why the product or service is important and how it will be helpful for a business rather than marketing to buy right away and being pushy.
While the sales cycle for a B2C is very short in period, often the sales or purchase happens instantly on the website itself. The target audience is individuals; the websites can be personalized and designed based on the individuals' likes and dislikes. The B2C websites might have more calls to action to make the individual purchase instantly or collect appropriate information. 
Pricing and Product Range.
A B2B website usually offers very few products or services. It is focused on selling to other businesses for a more extended period. The pricing is often negotiable, as the transactional relationship here is possibly for a more extended period, and due to bulk orders by other businesses, it is possible to provide negotiable rates.
In the case of B2C, the product or service range is high. B2C websites usually tend to have multiple types of products and services. The business-to-customer relationship is only sometimes for an extended period and is often considered a short-term transactional relationship. So, the pricing of the products is permanently fixed. 
B2B websites focus on the functionality of the website. It prioritizes proper placement of information throughout the website for business professionals' easy access and understandability. B2C websites give importance to visual aspects and user-friendliness in the website. B2C websites focus on keeping customers engaged by browsing the products and services offered.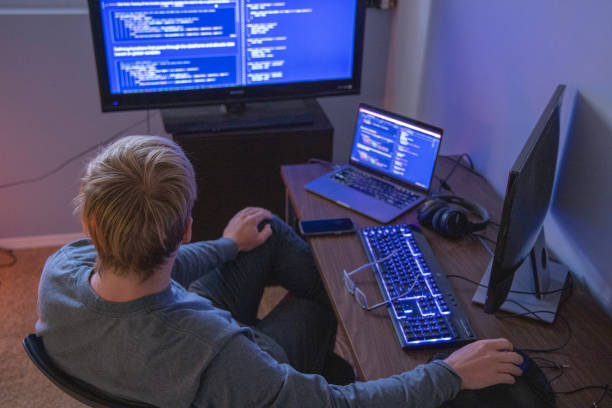 Tips for B2B Website Optimization
A B2B website's goal is to generate leads for the business. The marketing team in a B2B company usually tries to exploit the potential of a website to generate leads. A website is a great medium to attract visitors and convert them into a lead for a business. A well-optimized website needs to be created by optimizing the key factors of a website.
Loading Speed Of A Website.
Increasing the loading speed of the website is very crucial and essential. The speed of a website can be increased by compressing images and using appropriate formats for files. CSS and Javascript can be combined to reduce HTTP requests. CDNs can be used for the website content to be distributed among various servers globally, and it helps with the website's loading time.
SEO Optimization For Website.
Increasing traffic for a website is likely to influence the conversion rate, and it can be done through search engine optimization. SEO optimization focuses on improving the search engine rankings of a particular website. To improve the on-page SEO, it is essential to conduct keyword research to identify the trending and relevant words searched in a particular topic or industry. 
The keywords from the research can be used to create content, tags, and links for the company's website. Off-page SEO strategies involve building good backlinks from websites with a positive reputation. Content, social media, and video marketing are important in off-page SEO. Improving both on-page and off-page SEO can increase website traffic due to SEO optimization.
Call To Action on Website.
Include a call to action such as "find more," "subscribe," and "sign up" in some sections of the website. Website optimization aims to motivate visitors or customers to stay on the website for extended periods. Call To Action in a website encourages customers to stay on the website longer, read blogs, check photos, and watch videos. These calls to action will lead to creating awareness of the company.
User Experience Optimization
A website with good content but poor UX is less likely to succeed. UX is a factor in a website to retain customers. UX optimization involves improving the navigation structure within the website and publishing relevant content based on the customer's requirements and needs. The format and fonts of the content on the website should be easy to access.
Creating a buyer persona helps to understand companies/clients in the business-to-business sector. A buyer persona will help to personalize the content creation to the clients based on their needs and requirements.
Mobile Website Optimization.
The usage of mobile websites globally has significantly shot up in recent years, so it has become essential to have a dynamic and adaptable website to compete in the market. The website should have a responsive and flexible design. Reducing large media files to increase the load time on mobile networks and adding mobile-friendly features such as touch points and mobile navigation.
Recommended Website Optimization Tools 
Google PageSpeed

: It is a free website and allows you to check page speed. It also provides insights into the loaded page.

Google Search Console

: It is a slightly advanced tool from Google. It is a free optimization tool mainly used for a website's SEO process.

Yoast SEO:

The Yoast tool is mainly helpful for creating new blogs for the website. Uploading a blog in YOAST will provide you with SEO and readability scores to get improved.

Ubersuggest

:

Ubbersuggest

is a good tool for keyword research that helps create SEO content.

SEMRush

:

SEMRush

is an overall tool for a company or an individual in the digital working space. It is a popular SEO tool for market research, advertising, and Social media.
Conclusion
Understanding the benefits of an effective website is important. An optimized website has the potential to drive a business to growth positively. Having an optimized website increases traffic and generates leads for the business. B2B companies looking to grow their business should focus on building an optimized website as a first step to growth.