There's no way around it! Organizations won't be as successful or productive without the proper digital tools. When COVID-19 was first acknowledged, who thought it would be responsible for bringing such a drastic transformation in the way organizations work? Even organizations that were not ready to deal with a small remote team started managing all their employees that, left with no option but to work from home.
The COVID-19 pandemic has made it a norm for organizations to manage remote teams. However, working remotely can be a little demanding, especially when you work from home. Thus, we've decided to create a helpful list of the best tools you can use to make your business that much more profitable. We have compiled a list of the best tools to get started.
Top Project Management Tools
Whether you are planning the future of your brand or jeed a list of helpful tools, one of the first items on that list should be a project management tool. Letting you easily keep track of your social media marketing campaigns and further helping you manage the tasks of each team and the individual employee, a tool for project management, is a must in our digital day and age.
When it comes to project management tools, the list of available tools is so long that it is worthy of a post on its own. Nevertheless, Trello is one of the most popular and reliable tools for teams of all sizes. Among the advantages of Trello are its integration with other tools, the helpful add-ons, and the board-based project management.
Previously known as DaPulse but recently re-branded under the Monday.com name, Monday is a great Trello alternative that is just as useful. One of the advantages of this tool is the streamlined and clean interface that allows you to customize each different task in an easy and design-centric fashion.
Slack is a household name among remote teams and is well-known for its lightning-fast message delivery. It allows all team members to stay in the loop and work together to achieve optimal productivity. You can create channels within Slack where you can add other members to talk about a particular project or topic.
Key Features
Drag and drop files and documents  to share them with your team members

Trendy UI design

Allows you to search for old messages and shared files

Enterprise-grade data protection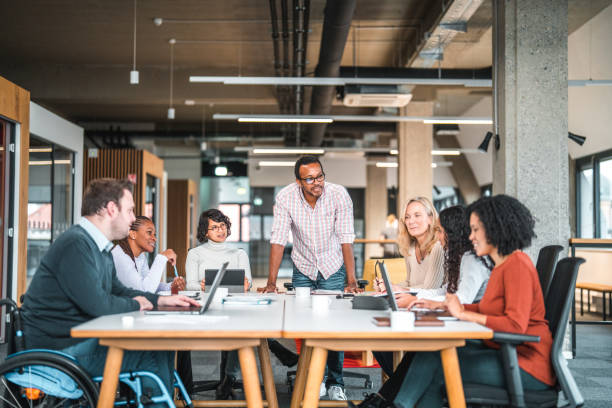 TOP SOCIAL MEDIA TOOLS
You can't have a social media campaign without proper tools. From performance measurement tools, such as our very own Locowise, to post-scheduling tools, such as Buffer, here are some of our picks for the must-have software tools.
Buffer is hands down one of the best social media scheduling tools available on the market today. With an intuitive interface and scalable to fit multiple social media profiles and team users, Buffer is undoubtedly one of the best choices in social media scheduling.
Hootsuite is a powerful tool for tracking your social media brand accounts. With easy-to-set team roles and allowing you to monitor your company accounts better, it is a must-have tool for teams.
We don't want to be arrogant, but we take pride in our tools. Built from the ground up to be the best social media performance tool, Locowise has several unique reporting features and an easy-to-use interface that allows you to easily track and analyze many different brands, social media profiles, campaigns, and more. Make sure to click to learn more about all the different features we offer.
Tools For Audio/Video Conferencing
At times, your remote team needs to interact with one another more humanly; thus, the audio/video conference becomes practical for you. Moreover, as someone from your team may need to present something important related to the project, the following audio/video conference tools will allow them to share their screens with co-workers:
Zoom is one of the most powerful video conference tools for remote teams that you can completely trust. It allows you to make high-quality video calls to your remote teammates, clients, and vendors. The layout is straightforward, and you can use Zoom to attend meetings from your chosen device.  
Skype is one of the most mainstream communication tools available on the market. As a whole, we would not advise social media marketers to go with Skype, as it's not the best tool for communication, especially for big teams that need specific channels for communication of multiple campaigns at a time. Nevertheless, it is a tool to keep in mind, as some still stick to using it, and it has some advantages, such as multiple-user video chat that might help manage international teams and more.
Google Meet is a video communication service representing the new version of Hangouts. To start a video conference with your remote team, all you need to do is set up a meeting and share a link with others that'll allow them to join the meeting. Additionally, all the meetings are encrypted, and various security measures are in place to ensure your meetings are completely safe.
Key Features:
Support up to 250 participants in a video call

Allows you to stream 720p video

Minimalist user interface design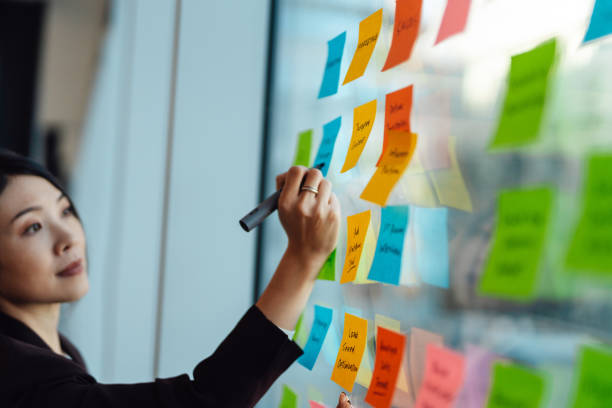 TOP FILE MANAGEMENT SYSTEMS
Last but not least, a social media team also needs to have proper file management. The following cloud-based solutions benefit a business, each in its own way, and at times, you might even need to combine one or two solutions, depending on your workflow process.
GSuite (Google Drive)
Google (Alphabet) provides businesses with one of the most powerful collections of cloud-based tools under the GSuite brand. Perfect for file management for both small and large digital marketing teams, GSuite is a well-recognized and respected easy-to-use tools that provides easy document-sharing capabilities. It is a definite must for a streamlined workflow process, is great for keeping track of reports, and is powerful to integrate with other software apps.
Another great tool for cloud file sharing that easily integrates with other software tools is Dropbox. While not the first choice of most social media teams, Dropbox might have certain advantages over GSuite and Adobe Creative Cloud, such as its integration with MS Office apps and more.
EMAIL MARKETING
Whether you are specifically focused on social media or have a broader digital marketing service list, email marketing is certainly something you need to keep track of. Here are some of our top picks for the best email marketing tools.
MailChimp is one of the perfect starter tools for email marketing. The best choice for social media teams, which only need simple software to keep track of their mailer, MailChimp is easily scalable. It allows the easy tracking and analytics of your newsletters.
ActiveCampaign is a highly powerful tool that is gaining more popularity in recent days that helps you customize your email campaigns in extreme detail based on the response and activity of users and much more. This tool goes beyond a simple email marketing app, so you might want to check out, especially if you are a part of a social media team.
OTHER HELPFUL TOOLS
Of course, there are a multitude of other helpful software tools that might be a great addition to the workflow of any social media team. Here are a few ones that we like to use and believe might be perfect for brands of all sizes.
A highly powerful tool, IFTTT allows you to integrate different tools in various ways easily. One of the outstanding features of this tool is that it will enable you to create recipes that automate certain processes based on different triggers (such as a new post on a social media profile and more).
Cloud storage has become the most popular choice among teams to store and share all their files and documents. Google Drive is a name that many teams worldwide rely on when it comes to organizing all business' data securely. You can use Google Drive to share files of almost any type with your colleagues.
Key Features:
Select people with whom you want to share your files or folders

Offline access to stored data

Review changes and restore previous versions of a file
Remote work is pretty much incomplete without listening to music, and nothing can be better than streaming music online using Spotify. Create your own playlists by adding songs of your choice or listen to ready-made playlists. You can also turn on the autoplay feature from the settings menu to let the app play songs indefinitely based on what you have listened to recently.
MS Office is still an integral part of the software backpack of any company. Whether you'd need to create specific Macro functions for data analysis in MS Excel or edit out a report in MS Word. The MS Office suite is a must-have in any scenario.
Not everything is about the content you create. If you are on a social media team, chances are you must keep track of what's happening in multiple industries at a time. That's where Feedly comes in. This tool allows you to easily subscribe to media outlets and other websites and be updated with everything happening in different industries.
Whether you have decided to work full-time as a remote worker or your team has recently transitioned to remote working. You can use the tools mentioned above to empower yourself. Building a strong online presence and using new digital tools is one of the best investments you can ever get your money in, especially during this COVID-19 Pandemic. 
WhirlSpot Media (a Digital Marketing Agency in Nigeria) is helping businesses connect their business value to the right customer base with Digital B2B strategies that drive real business results.
Please share this article with them to help others know about these top-rated tools for remote teams.