A PR agency will help you to grow your business in several ways including creating brand awareness and increasing sales. To do this effectively, they will bring together all aspects of the marketing mix which includes advertising, public relations, social media, and online presence.
To effectively engage with potential customers, a PR agency like Whirlspot Media one of the finest PR Agency In Lagos will employ a range of different strategies to highlight the benefits of working with you. This might include developing a press release about a recent product launch or event hosted by your company that may be covered by local news outlets or professional journals. As part of testing and refining these messages, it is also important that they are monitored through social listening so any areas for improvement can be addressed early on. A strong PR campaign will demonstrate the benefits of working with your company so the agency must provide regular updates on what has been achieved.
It can be easy to think that PR agencies are simply there for information purposes however they will also help you to grow your business by identifying opportunities and building partnerships. For example, creating a promotional campaign in collaboration with another local business that has customers with shared interests. It's always worthwhile doing some research into potential partners as this can save time further down the line when developing ideas that work well together.
When choosing an agency, make sure you look beyond their previous client list and find out more about what they can do for you specifically. You should also ensure any agency you work with has experience in building relationships with journalists as this will ensure you receive coverage in all the right places. Finally, think about how your business will be structured for the future and ensure any agency you work with is willing to work long-term with you so they can support your continued growth.
5 Benefits Of Working With A PR Agency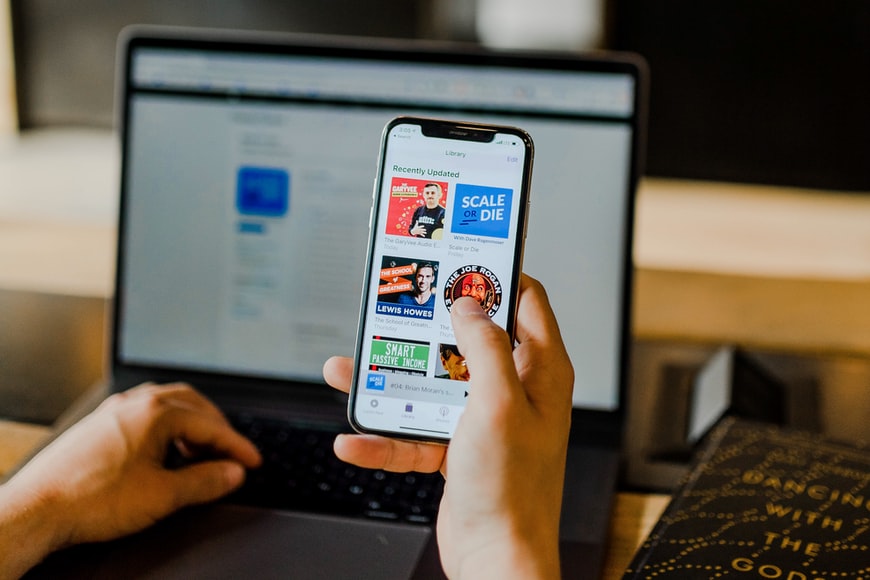 Increasing awareness of your brand

Highlight key messages

Identify opportunities

Build partnerships

Create content & promotions
The article above discusses PR agencies and their benefits to businesses looking for improvement. It also provides examples of specific things a PR agency can do for a business's marketing mix.
Businesses may choose to work with a PR agency because they offer a full range of marketing services. A PR Agency In Lagos like Whirlspot Media can help businesses in many different areas, such as social media and online presence. Some agencies offer a full range of publicity for a business in an attempt to increase awareness and get more customers into their store or restaurant.
A public relations company will work on everything necessary to create the best image possible for their clients. Most businesses use public relations companies when they are just starting, but some companies continue working with them throughout the life of their business to ensure their branding stays consistent.
For example, Nike has worked with Wieden+Kennedy for over 20 years because "Nike recognizes the power of long-term branding relationships, which is why it's been with the same agency for more than two decades." In fact, on Wieden+Kennedy's website, Nike has a full page describing their extended work together.
Different types of public relations activities include event planning and hosting, advertising, media relations (interviews and press releases), relationship building (networking events and conferences), or product placement. PR companies may also offer some combination of these services.
According to an article from Business News Daily, "PR strategies have evolved beyond just promoting client business news" by providing content marketing through blogs and distributing this content to social media outlets such as Facebook and Twitter. Because PR agencies work with many different types of businesses in many different industries, they likely have a variety of experience and expertise.
Viewing PR agencies as an "all-in-one" solution for marketing may be beneficial to some businesses. Businesses who are just starting or have smaller budgets might find it easier to work with one agency instead of hiring separate individuals for social media, advertising, etc. Working with a public relations company can give businesses access to new audiences and create opportunities not available working alone. Also, some larger companies often require their agencies to manage all the various types of promotion in the house so their employees don't spend time double handling each project.
PR agencies help businesses communicate more effectively with journalists through connections, press releases, and interviews. 95% of journalists prefer to speak with a business owner, not an agency or PR representative.
To build relationships with journalists, businesses should do their research and identify the journalists that are most likely to be interested in their product/service. Then they can reach out to them directly through the medium of their choice (email, phone call). Journalists appreciate when businesses send early notification of new products so they have time to prepare articles before the launch date.
Conclusion:
If you want to be a successful business, it's important that you have the right PR company on your side. Whirlspot Media the Top-notch PR Agency In Lagos is here for your help.
One of our goals at whirlspotmedia.com is to help you get more customers by elevating your name and success with personalized PR campaigns built just for you!
Our team has helped many small businesses like yours reach new heights in their industry through innovative marketing strategies designed specifically for them. We are the expert PR Agency In Lagos when it comes to publicity, so let us know how we can help make your company stand out among its competitors!  Which one of these types of services do you need most?