Digital transformation is pushing organizations to redefine their business structures and adjust to the reality of the modern market.
In fact, the worldwide digital transformation market is expected to reach $2.3 trillion by 2023, according to data from Statista.
The driving force behind this change are today's consumers who expect relevant content that they can relate to regardless of where they are, what time of the day it is and which device they're using.
To keep up with today's consumers, companies need to know how to create a digital marketing strategy to deliver a unique customer experience.
In this guide, we'll be giving you tips on how to develop an effective marketing strategy that centers on digital transformation and seeks to scale your business by putting your customers on top priority.
Conduct a situational analysis 
If you want to know how to create a digital marketing strategy, you need to begin with the basics. The first thing that should be on your mind is conducting an analysis of your enterprise and your market's strengths, weaknesses, opportunities and threats. 
Carrying out this analysis is integral because your digital transformation marketing strategy must be modeled after the landscape you're operating in. To do this, you need to be well-versed with your field, your customers' demands as well as the avenues where they can get addressed. 
You also need to conduct an internal examination to determine your organization's current status and situation in today's digital age. You can do this by evaluating how friendly your website and social channels are to your customers, checking out the usability and browsing experience of your site, and gauging your social media presence, just to name a few. 
Once you get a solid image of your ecosystem, you can begin drafting plans for your digital marketing strategies.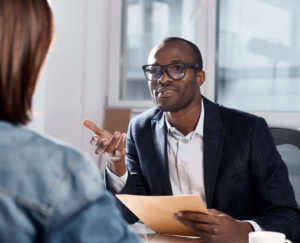 Create a versatile and agile IT landscape 
Acquiring the appropriate technology is fundamental to activate your digital transformation marketing strategy. Organizations across the globe acknowledge the need to incorporate agile systems such as cloud computing to fully onboard the virtual realm. 
You can also document the entire consumer journey of your patrons with each touch point by constructing a 360-perspective of your customer by working with a bunch of SaaS applications. If you're looking at somewhere to begin, FinancesOnline lists marketing software options to check out. 
With the gathered information from these solutions, you can get a better understanding of your customer, from their preferred purchasing method to their buying behavior to the reasons why they support your enterprise. One role of digital marketing is to deliver improved customer experience, after all. 
Invest in further education 
Business growth is all about taking and making the most out of every entrepreneurial opportunity within your reach, and this includes additional training and comprehensive modules. There are even courses that can teach you how to develop an effective marketing strategy, if you want to do more than just go through articles online.
Some organizations also offer classes for specific online platforms, with sessions that can be tailored to assist and support any department and crew. Here at Whirlspot, we actually offer a LinkedIn Masterclass that gives an edge to marketing and sales teams, recruiters and human resources employees as well as staff from the general business section. 
Robust digital marketing strategies are products of both insight and education, so if you have the chance to take digital marketing courses and specific modules to master marketing in particular platforms, don't hesitate to take it. 
Plan how much you're willing to spend 
Budget slips from the mind of most marketing professionals when they create a digital transformation marketing strategy; however, it's an important step in building your plan. 
If you establish the amount you're willing to shell out in your shift's primary phase, you'll be aware of the amount you can allot for each avenue and each aspect, which empowers you to construct more successful digital marketing strategies. 
Make sure to subscribe to topnotch services and purchase products that will guarantee good results. Look up the companies and software providers you want to work with and sift through reviews, use cases, client feedback, and product outcomes to fully form your decision. 
Concentrate on social media 
Snubbing social media is affecting your business negatively. It's no longer a mere platform that is used to connect with people and easily distribute information. It's now the primary staple for all digital marketing strategies. 
There's no surprise in this. With We Are Social tallying 3.8 billion individuals on social media, it's predictable to see the modern marketplace's shift to social. Its nature is designed to make it an exceptional instrument where you can take advantage of engagements not only between two parties like an organization and its customers but also among various entities such as collaborators, staff, NGOs, and outsourced talents.
Given these numbers and the market's new standard, social media must be at the heart of your digital transformation marketing strategy. Because of its ubiquitous power to reach out to both your patrons and to a wider audience, your marketing techniques must be concentrated on going social. It must be the primary communication channel in your toolbox. 
Your digital marketing strategies must be carried out at platforms where your customers are most active. They must be driven by the goal to meaningfully connect with customers, which will eventually allow you to establish a unique relationship with them as a brand. 
Although molding your digital marketing strategies to social media can be challenging and time-consuming, your efforts will be rewarded with heightened brand awareness, more conversions, new prospects and entrepreneurial relationships, nurtured customer connections, channels for customer feedback, reduced marketing costs, hiring and recruitment channels, a relevant brand identity, a stronger search presence, and an amplified avenue for information dissemination about your products, services and offerings, among others. 
Building a digital transformation marketing strategy in 2020
Keep these tips in mind when creating your digital transformation marketing strategy, and don't leave any aspect to the hands of fate. Becoming complacent or hedonistic is your biggest obstacle if you're looking to put yourself out there and enhance your digital presence. 
Likewise, remember that technology can also be your biggest friend in creating innovative, personalized and effective digital marketing strategies. Digital marketing solutions like Whirlspot can help you streamline your work and increase your performance, despite the evolving demands and increasingly complex assignments.